Join the growing list of stations streaming their own way using radio's first complete SaaS streaming solution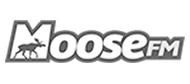 Flexible, reliable, scalable
Easy to use
Everything needed to deploy and manage 1 or 100 stations at your fingertips, with a suite of sophisticated and integrated optional tools available when, and for as long as you need them in an intuitive cloud platform.
Rock solid delivery
Each stream is connected to both our primary and backup entry points and comes with a redundant backup, offering seamless failover protection of all streams delivered through our network.
Our network is configured with fully independent origin and edge clusters, and points of presence in NA, Europe and Asia. Whether you're running a single location or chain of regional or national stations the streamB platform and delivery network will effortlessly scale with the demand.